Make it festive and fabulous at the Kimpton Canary
Kimpton Canary Hotel loves a party. Or a gala dinner. Come to think of it -- any kind of celebration that involves people getting together for a special occasion. At our downtown Santa Barbara party venue, we can accommodate anything from an intimate engagement dinner to a glittering gala in our Riviera ballroom and anything you can dream up in between. And if that means adding 360-degree views of the Santa Ynez Mountains and Pacific Ocean to your party wish-list, we can do that too on the 6th floor our .rooftop bar and lounge. Big picture? It all adds up to seven spaces and more than 7,300 square feet of flexible party space to ensure a standout celebration. The catering will be just as memorable when you add to the mix the celebrated, ingredient-driven cuisine of Finch & Fork. Pair it with attentive Kimpton-style service and the prime location of our downtown Santa Barbara venues and you can see why your party will be one envied invitation.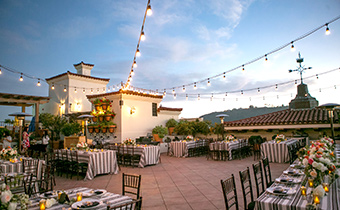 The Sky Is The Limit
Picture-perfect events are on the menu at our rooftop pool and lounge where 360-degree views stretching from red-tiled rooftops to ocean rollers are paired with our celebrated chef-driven cuisine.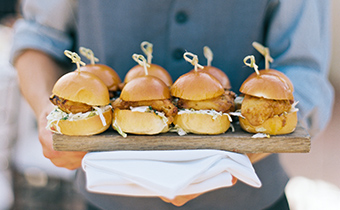 Food + Drink
Eat, drink and be very, very impressed. Our farm-to-fabulous cuisine, craft cocktails and stellar wine list are curated and prepared by a passionate group of foodies – our dedicated staff.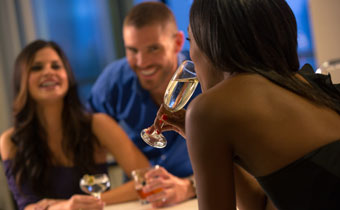 Pick Your Perks
Enjoy Santa Barbara on your own terms. Our special promotions will earn you discounts, deals and other insider options to ensure your next Santa Barbara stay is positively perfect.