Make your Santa Barbara event shine
You know we're always thinking about ways to make you stay even better. And when it involves your group's meetings and events, well, we kind of obsess. So we've discussed, debated and designed, and here our latest and greatest offers created to perk you up with extras and amenities certain to make your next event a high-five success. View our promotions on meetings and event space.
Ignite Your Holiday Spirit
We have all the ingredients you need to plan the perfect party - inspiring spaces, food and cocktails, plus curated playlists. Book by January 31, 2018.
Collaborate for a Cause
Now through August 31, 2017, get 5% off your master bill or donate those savings to charity.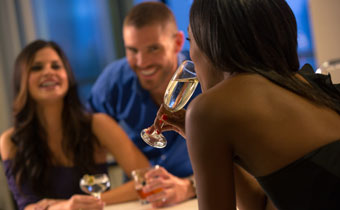 Small Groups Made Simple – Save up to 30%
Need only 6-25 guestrooms?
Call Today: 1-877-785-0920.
Small Group Desk Hours of Operation: 8 am – 7:30 pm Eastern Time.