A serendipitous dance floor connection
When Johnathan approached Tiffany and asked her to dance on New Year's (2011) in Vegas, their story together began to unfold. Jumping ahead in time, the happy couple chose to wed in Santa Barbara—where Johnathan's family hails from (on his father's side). They selected The Kimpton Canary Hotel for its blend of mountain and ocean views, and they immediately fell in love with the unique setting and spectacular rooftop. Their rooftop ceremony was crowned by an arch adorned with linens and flowers. Yet they say, "The hotel has charm that doesn't need a lot of extra decorating." And the greatest beauty lie in seeing all their friends and family together in one place.
The morning of, the girls got ready in the Mesa room with bridal treats and mimosas. Tiffany wore her mom's necklace and a Vera Wang gown. Right before walking down the aisle, her college team won its Final Four game in the March Madness tournament, further adding to the excitement.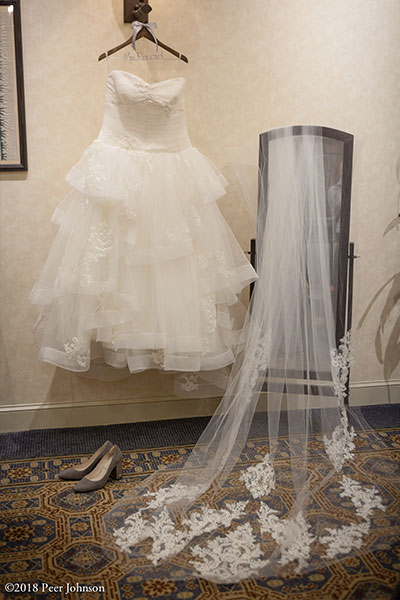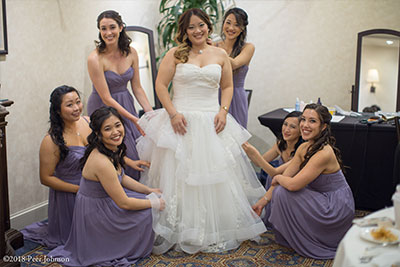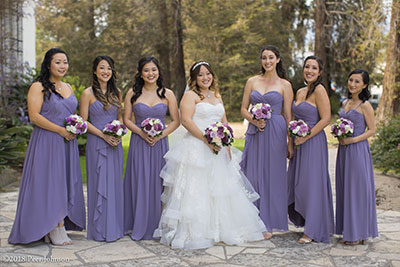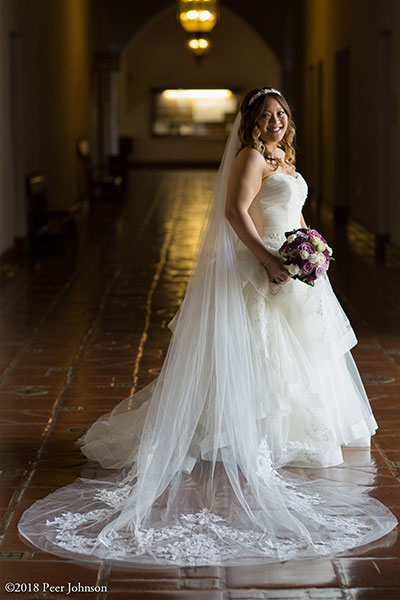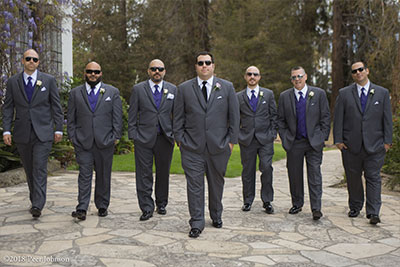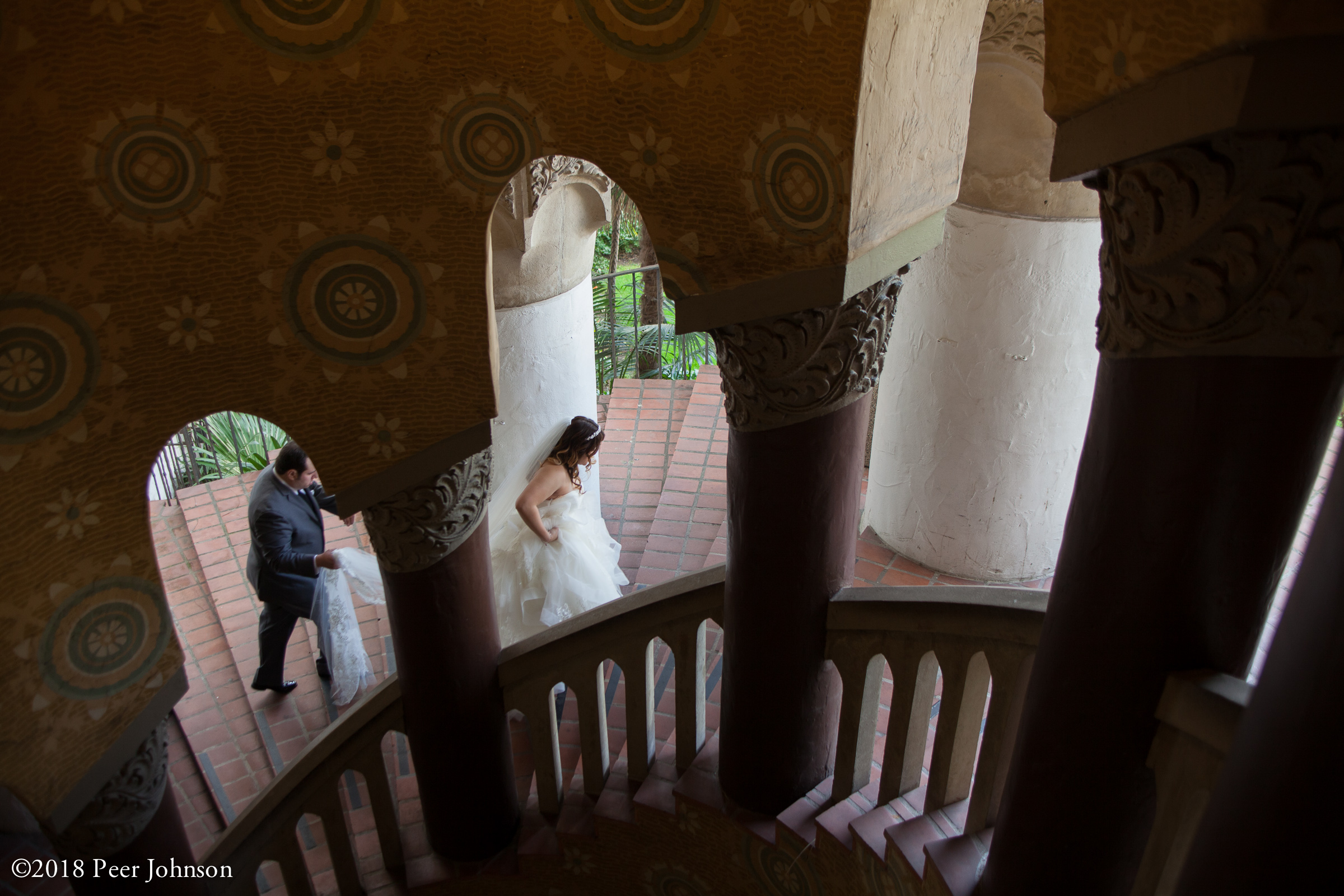 "I felt very confident that everything was going to go smoothly. Our experience was wonderful."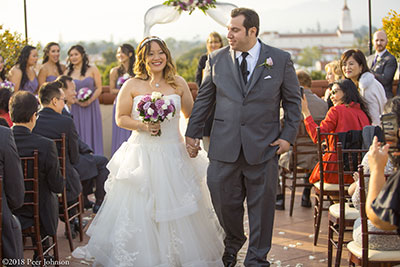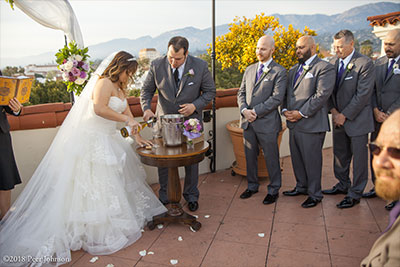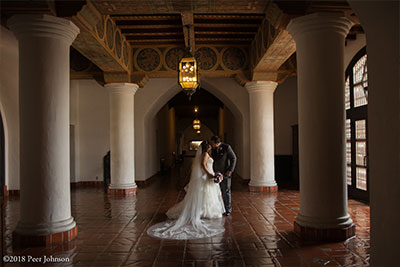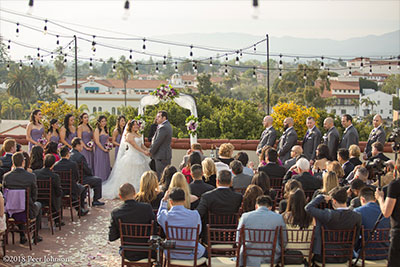 The reception, which took place partially downstairs (during dinner), featured purple up-lighting in the ballroom and bouquets decorating the sweetheart table. Throughout the evening, a slideshow projector cycled through adorable baby pictures of the bride and groom.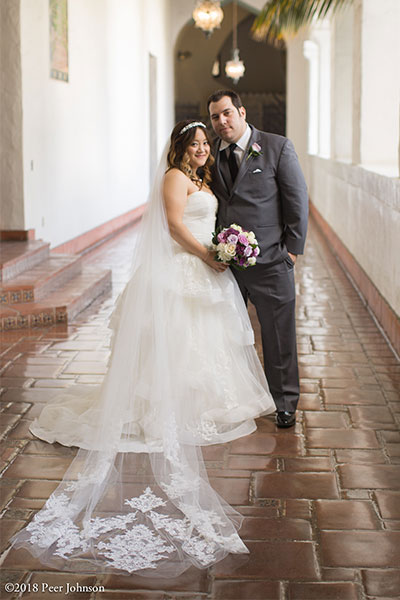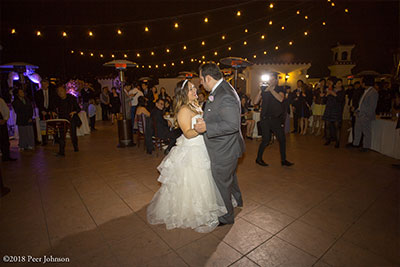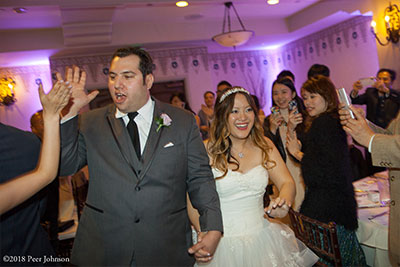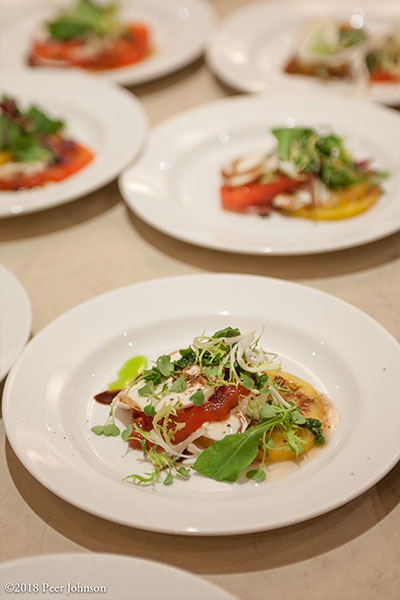 "The food is also the true star! There was a lot of buzz about how yummy every dish was!"